Vita
My name is Benjamin Pesch. I joined Kather Augenstein in 2017 and I am Counsel to the firm. Since my admission in 2016, I have been advising and representing national and international companies of various industries in the field of patent and utility model law. Before joining Kather Augenstein, I practiced patent law at a leading international law firm in Düsseldorf.
Following to my studies at the University of Cologne and after obtaining the first state examination, I did my doctorate in the field of commercial criminal law, inter alia, on the question of the protection of trade and business secrets in the context of due diligence. During my doctoral studies, I worked as a research assistant in an international business law firm in Cologne.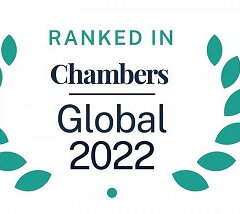 The Kather Augenstein lawyers are very precise in their predictions of case outcomes and the opponent's next steps. It is very refreshing to have this clarity and certainty to build business decisions on.
After completing my doctorate successfully with the grade summa cum laude, I worked for two other international commercial law firms in Düsseldorf as part of my clerkship.
I am a member of the German Association for the Protection of Intellectual Property and Copyright (GRUR).
Representative cases
Publications