Leaders League Rankings 2023:

Kather Augenstein recognised as on of the leading law firms for patent and trademark litigation

We are pleased to have once again been recognised as one of the leading intellectual property law firms for patent and trademark litigation in this year's 2023 Leaders League Rankings.

In the process, the Kather Augenstein team was rated "excellent" in the new Leaders League rank ings in the category of patent litigation and was also rated "highly recommended" in the area of trademark litigation.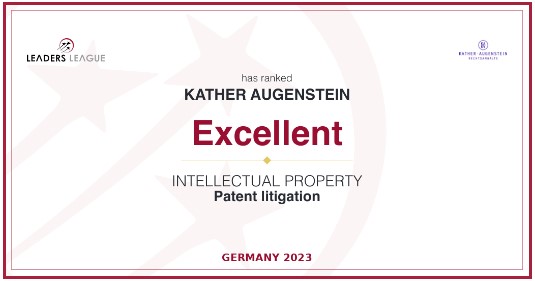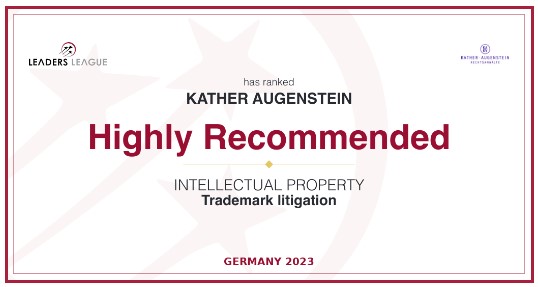 We congratulate our partners Dr. Peter Kather, Dr. Christof Augenstein, Miriam Kiefer LL.M., Christopher Weber und Sören Dahm an the entire team for this special recognition.
Leaders League is a media and ratings agency for top international executives, regularly providing international rankings and news content for the legal, financial, technology and human resources industries. The company specialises in law firm rankings and market research that are used by a wide range of companies and executives in their decision-making.
All rankings are available on Leaders League.