Vita
My name is Marco Berlage. Since my admission to the bar in 2023, I have been advising and representing national and international clients from various industries in all areas of intellectual property law.
I studied law at the University of Osnabrück with a focus on intellectual property, competition law and antitrust law. I was able to deepen my knowledge of intellectual property law during my legal clerkship, which included working for an internationally active IP boutique in Düsseldorf.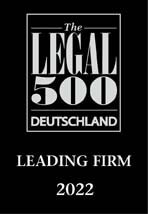 The special strength of Kather Augenstein's team is that it consists of one piece and is extremely variable. Partners and associates can be added to a core team at any time in order to absorb work peaks and to conduct complex processes precisely and with the necessary depth.