women in ip e.V.

celebrates its 11th anniversary!

Last Friday, women in ip e.V. celebrated its 11th anniversary. With summery temperatures, the exclusive members' event was a complete success thanks to a large number of guests, exciting keynote speeches and a dream location in the centre of Munich.

The event started with a welcoming speech by Ms Cornelia Rudloff-Schäffer, President of the German Patent and Trade Mark Office, followed by welcome words of the five women in ip e.V. board members Gabriele Mohsler, Claudia Dr. Schwarz, Pia Björk, Andrea Zehetner and our Managing Partner, Miriam Kiefer LL.M.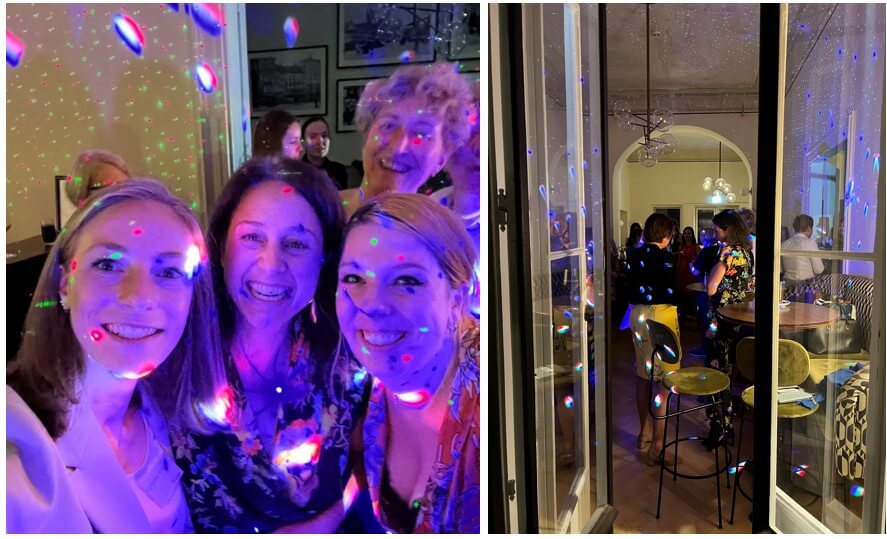 Following this, Gerlinde Kaltenbrunner, professional mountaineer with passion, who was the first woman ever who reached all eight-thousander peaks without the use of supplementary oxygen and without the support of high altitude porters, impressed the guests with her imposing keynote speech, before the evening turned into a dinner with inspiring exchange, networking and music.
Our colleague Dr Katharina Brandt describes her take away from the anniversary celebration:
"It was a great evening where I could meet many of the members personally. That was exciting for me, especially as a new member – I was welcomed openly and warmly." Cornelia Rudloff-Schäffer shared her personal experiences in her welcome words, which are of particular value to me as a newcomer to this field. The unique story of Gerlinde Kaltenbrunner impressed me a lot. The fact that she shared her experiences with us and that she also took the time to speak personally to all members was really something special. I am looking forward to the next women in ip e.V. events and can only thank them for their organisation.
Looking forward to the next 11 years and many more get-togethers!"
"Miriam Kiefer adds: "I have been a board member of women in ip since 2019, as it is a particular concern for me to support and strengthen especially younger colleagues in their careers. A lot has been achieved in the past years, companies and law firms have set up programmes, among other things, to support the compatibility of career and family. However, there is still a lot to do; some women often lack the courage to take on professional responsibilities alongside family responsibilities. At women in ip, in addition to professional exchange, there is also the opportunity to talk about these topics, even in the context of mentoring if requested."
For more information about women in ip, click here.